Mypapergeek.com respects and values your privacy and is fully committed to protecting it. The following privacy statement clearly elaborates our policy concerning your personal information.
Automatically logged information
Our web server automatically registers any of the standard information, such as user's domain name and address, IP address, browser type, the visit length, the pages viewed, for statistic purposes only. None of the collected information tells us who you are. We may use cookies to customize webpage content based on your IP address, browser type and other settings.
Credit card transaction
We handle all our online transactions through the secure and reliable online payment systems provided by Paypal. It's the safest and the most convenient way to send online payments with no risk of having your credit card data disclosed to any third party.
All the transactions are processed by a secure server and discarded as soon as the transaction is complete.
Your Personal Information
Mypapergeek.com uses automatically logged information to improve the site and make it more user-friendly. We use the collected information with a single purpose to improve the general content and layout of our website. Our company never sells, shares or discloses this information in any other way with any third party. If you provide us with your personal information - such as your email and will send it to us via our site - we will use it only to respond to your inquiry.
Links used
Mypapergeek.com provides links to various web sites that can be of use to you. However, our company is not responsible for the information on these sites and their privacy policy. We recommend you thoroughly to read the privacy statement and disclaimers of every site to assess the information provided on them.
Cookies
Cookies do not identify the individual user, only the computer he/she uses. Most of the sites use cookies to track visitors' traffic. Cookies record the visited pages of the web site and the duration of the visit. You can set your computer to accept all the cookies, to inform you when the cookie is issued or never to receive any cookies. If you choose the latter, however, you may not be able to access particular services.
Amendmentsto the privacy statement
Mypapergeek.com may amend the present privacy statement at any time that is deemed fit. To be informed of any current changes in our privacy policy, please keep on visiting the current page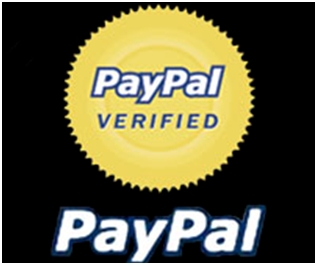 We Guarantee
100% plagiarism FREE.

Guaranteed privacy.

FREE works-cited page.

Fully referenced.

24/7/365 support by e-mail, phone, or live chat.
Testimonials
"My friend gave me this website and I used it for 3 of my essays already. I got two As and a B. The best thing is that I have my personal expert writer, who always consults me on the right topics and does good job...
Thank You.
"
(Stacy L. wood (CA))
Anti-Scam Tips
Our Official emails:
orders@mypapergeek.com
info@geeksfreelance.com
Our Official websites:
www.mypapergeek.com
www.mypapergeek.net
Ignore all emails from anyone posing as our writer or a website posing as our affiliate.