Professional Writing Service
Over 75% of our clients return or recommend us to a friend.
If you are an existing customer, please submit your comments to support@mypapergeek.com. We never publish true customers' names to keep their identity safe.
Showing testimonials 1 - 10 (1457 total)
I have hired various writing service providers to help me through my academic writing. Trust me; nobody can beat MyPaperGeek in quality and price. They rate five on five on all fronts structures of paper writing.
Customer id: #20376

MyPaperGeek different writing services simplify my life beyond words. All I have to do is just follow their simple order process and I get my paper even before the deadline! Free paper add-ons make my paper so much more appealing and presentable. All five stars to you MyPaperGeek! I rate 5 out of 5
Customer id: #87430

MyPaperGeek is really impressive! I received some awesome essays. I never thought there can be so many bright ideas on a boring topic of healthcare reform…
Customer id: #134935

Thank you for your support during my project. It's great when you can talk to professionals, selecting the right topic and getting the best researchers to help you out with writing..
Customer id: #50396

I got a superb essay from MyPaperGeek. The topic was kinda difficult and technical, yet my writer was very supportive and revised the paper until it was top-notch...
Customer id: #10056

My History paper was due in less than a day and I was desperate to find somebody to write it for me. These guys were able to do the paper in 18 hours or so. It earned me an A, which is more than I've hoped for..
Customer id: #18923

Thank you very much! You did a great job! I will for sure tell my friends about this great experience and aware them of this great website and writer! Thank you again.
Customer id: #122476

Thank you for finding another writer with the ability to follow instructions to the letter. This writer is thorough and specialized...
Customer id: #80824

Please note that testimonials presented are selected from the comments our clients leave on the website or on the Internet. The percentage of opinions is calculated based on the questioner of December 2010 among existing clients of MyPaperGeek.com. The name or a person, who left the testimonial, will only appear if the client mentioned it voluntarily.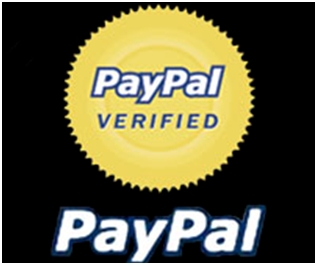 We Guarantee
100% plagiarism FREE.

Guaranteed privacy.

FREE works-cited page.

Fully referenced.

24/7/365 support by e-mail, phone, or live chat.
Testimonials
"My friend gave me this website and I used it for 3 of my essays already. I got two As and a B. The best thing is that I have my personal expert writer, who always consults me on the right topics and does good job...
Thank You.
"
(Stacy L. wood (CA))
Anti-Scam Tips
Our Official emails:
orders@mypapergeek.com
info@geeksfreelance.com
Our Official websites:
www.mypapergeek.com
www.mypapergeek.net
Ignore all emails from anyone posing as our writer or a website posing as our affiliate.